The 4 key drivers of why?
I am a freelance Diversity, Equity and Inclusion Marketing Expert and certified with a Masterclass degree by the University of Amsterdam and very soon by the University of Leiden.
Allow me to share my 4 main key drivers why I strongly feel the need to act professionnaly on DE&I.
---
Key driver 1 – Private & Professional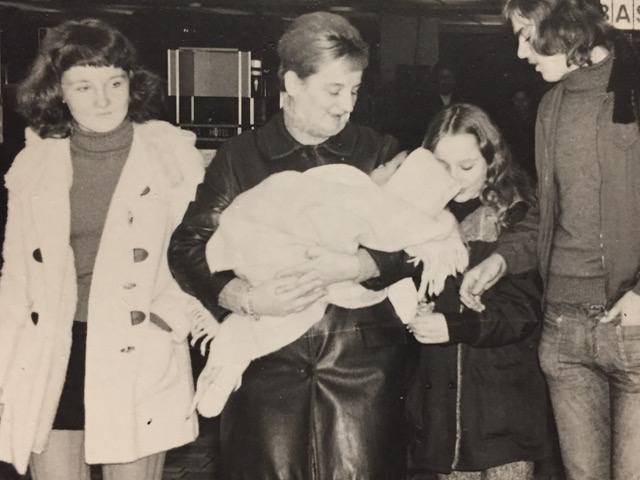 This is a me arriving from Vietnam at Brussels Airport in 1972, welcomed by my new Belgian adoptive family. My mom holding me in my arms, surrounded by my brother and sisters.
I grew up in Ostend, at the Belgian seaside being the only 'stranger' in the class room. As a kid, you don't pay attention how different you are. Even when people remark in wonder "ah, maar jij spreekt nederlands ...".
Twenty years later I got married and became a proud father of 2 beautiful daughters.  At the age of 33, I came out of the closet as being gay. I am now pretty much involved in the LGBTQ+ community as organiser of international sport tournaments, attracting more than 1500 LGTBQ+ athletes coming from all over the world to Antwerp.
---
My pronouns are he / him / his.  My native language is Flemish.
---
Professionally, I've started my career in the music industry, then moved to retail as Product Marketing Manager and since 2013 I am self-employed as Senior Project Manager in Digital Marketing Projects until this year.
I get assigned to Top 500 companies for managing projects. It's fair to say that my professional scope has always been marketing and communication. I also freelance part-time for excap, a leading market research agency, specialized in optimizing Customer Experience. Excap is often consulted by the government to conduct discrimination researches.
Yet, another reason why I I got very interested in DE&I.
Key driver 2 – The societal shift
The necessity for a world of inclusion and belonging has never been so high. So we're talking here about
evolution of terms (from tolerance to belonging)

generation Z - the first generation who are digitally connected since the day they are born

the social movements powered by social media

the 17 Sustainable Development Goals (SDGs) issued by the UN

the NextGenerationEU,

the recovery plan of the EU

Different types of diversity in the workplace: race, ethnicity, age, citizenship status, education, income, skills, beliefs, upbringing, national origin but also cognitive disabilities, physical abilities and disabilities, mental health, neurodiversity, behavior and ethnodiversity, cultural background, personality and thought style, ideologies, ...
Key driver 3 – The corporate challenges
I'd like to highlight the McKenzie studies. What makes their reports so relevant is that they've been reporting on D & I since 2015.
And I strongly believe in following take away:

"For diverse companies, the likelihood of outperforming industry peers on profitability has increased over time,
while the penalties are getting steeper for those lacking diversity."

And what about the great exodus, or the Great Resignation, expected by the end of 2022? More than 60% in the US and the UK are planning to leave their jobs … War for talent is gonna be on the cutting edge !
Key driver 4 – Marketeers and Communication experts can contribute to a more inclusive world
The most important requirement for inclusive marketing and communication is to tell a story that is reliable and credible. You can tell a story about how the most diverse talents feel belonged in your company. Or show how your brand appeals to diverse groups. There are 6 challenges ahead when it comes to inclusive marketing.
Today's customers expect an experience that goes along with your product or service. They want to know what a brand stands for, its position in society and whether this position aligns with their own values. Therefore, when it comes to embracing Inclusion, Equity and Diversity, it's all about being authentic and acting meaningful.